osCommerce automatic install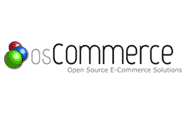 osCommerce is a free popular Open Source based online web shop solution for small and medium sized businesses. It's very popular thanks to its rich set of out-of-the-box online shopping cart functionality that allows store owners to run, setup and maintain their online stores very easily. Like many other Open Source based solutions, osCommerce is an e-commerce platform that is powered by PHP and MySQL.
osCommerce has a community with over 150,000 store owners and developers worldwide, contributing new add-ons every day. Today there are over 4,300 add-ons available for ocCommerce online stores.
With ServeU.net web hsoting, the Elefante installer does the installation and configuration of osCommerce for you in a few seconds.
To get started, choose one of our web hosting plans below.