OpenVZ VPS Hosting for High Performance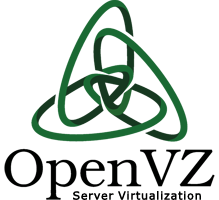 Our OpenVZ VPS hosting plans are for you who need more resources and flexibility than a shared hosting plan, but are not yet ready to step up to a dedicated server. With VPS hosting, you get much more dedicated resources than on a shared hosting account. Also, you get complete root-level access which allows you to install any applications you need.
Higher Performance - Lower Price
Our VPS packages are equipped with more RAM memory and CPU-resources than you would normally find in this price range. Your website will be stored on SSD-drives, which means much faster loading times than with a host storing on HDDs. So find a suitable plan below and host your website in one of our five data centers near you!
UNLIMITED Domains
UNLIMITED Databases
UNLIMITED FTP Accounts
Fast SSD Storage
FAST Account Activation
NO Setup Fees
24/7/365 Support
WEEKLY Off-site Backups
SSH/ FULL Root Access
OS Choices (CentOS, Debian, Ubuntu)
CONTROL PANEL Choices (Hepsia, cPanel, DirectAdmin)
Our OpenVZ VPS hosting plans
OVZ 1
OVZ 2
OVZ 4
OVZ 8
OVZ 16

An excellent entry-level VPS package offering full root access and a selection of Operating Systems.

Offering a fabulous set of completely free bonuses and a selection of Linux distributions, this VPS package is an excellent choice for you.

Offering a choice of OSs and Control Panels, this VPS server package is a great deal for its price.

An ideal choice for housing your website and for managing an e-mail marketing campaign.

Offering a completely free domain reseller account and free billing software, this virtual server package is an excellent choice for you.

1 CPU Core
1 CPU Core
2 CPU Cores
4 CPU Cores
8 CPU Cores
1 GB RAM
2 GB RAM
4 GB RAM
8 GB RAM
16 GB RAM
20 GB Storage
40 GB Storage
80 GB Storage
160 GB Storage
320 GB Storage
1 TB Data Transfer
1 TB Data Transfer
3 TB Data Transfer
5 TB Data Transfer
6 TB Data Transfer
Non-managed Server
Non-managed Server
Non-managed Server
Managed Server
Managed Server

$

6.00

/ month

$

13.00

/ month

$

21.00

/ month

$

44.00

/ month

$

82.00

/ month
Compare All Hosting Plans
Compare All Hosting Plans
Compare All Hosting Plans
Compare All Hosting Plans
Compare All Hosting Plans
A User-Friendly Web Hosting Control Panel
Our hosting Control Panel is very quick, responsive and very user-friendly. You will have full authority over your web site(s) and domain(s). View Demo
A 24-7 Client Care Service
Our technical support personnel is here to reply to all your inquiries 24-7-365. We have a sixty-minute response time guarantee, so you no longer have to wait for hours and hours for a support team representative to answer - they will get back to you in less than an hour.
Web Hosting Solutions Designed to Match Your Budget
Our OpenVZ VPS server plans offer an ideal balance between cost and quality. The virtual private web hosting servers offer very good performance at a cheaper price compared to similar offers on the market. Take a peek at our prices and features and see for you yourself.
Free-of-Charge Extras
A free-of-charge domain reseller account is available with each of our OpenVZ-powered VPS web hosting plans. Free-of-charge billing software is also included with our most powerful OpenVZ package. These extras are really useful if you wish to establish a web hosting firm or a reseller web hosing company using your VPS hosting server as a base.
A Selection of Operating Systems
We give you a variety of Linux distributions - Debian, CentOS and Ubuntu. These are the three most popular Linux-based Operating Systems out there, powering the majority of the web hosting servers connected to the Internet. With each one of these Linux distributions, you can get our free Hepsia web hosting Control Panel tool.
Our Guarantees
All VPS web servers are configured by us free of charge - there are no server setup fees. You don't have to wait either - your virtual private web hosting server will be completely operational in no more than one hour after the purchase. Regardless of which datacenter you choose, we offer a 99.9 percent network uptime guarantee.
A Free-of-Charge Dedicated IP
All our OpenVZ-based virtual hosting server packages come with 1 cost-free dedicated IP. If the private virtual web server is ordered with a Control Panel, one extra IP address is added free of charge.
The Managed Services Package
If you don't possess any server administration knowledge, or if you don't have the desire to deal with such tasks, we offer a Managed Services package - our trained sysadmins will take care of all the time-consuming tasks instead of you. The Managed Services package can be ordered as an upgrade with our cheapest OpenVZ package and is included for free with the rest.
Datacenter Facilities
With us, you can select where to house your VPS server. We have five data centers, one in the USA, three in Europe (UK, Finland, and Bulgaria), and one in Australia. All virtual server specs and prices will stay the same irrespective of the data center facility you pick. The virtual private hosting servers in both data centers offer best-in-class hardware components, and the datacenter facilities themselves offer excellent network connectivity and cooling infrastructure. A 24-7-365 support team is available as well.
The SolusVM Panel
The SolusVM Panel is a private virtual web server administration interface, which comes with all OpenVZ private virtual server web hosting packages.