Tagged #marketing
On this page, you find our blog posts tagged #marketing, giving useful tips how to reach out to your audience, helping new visitors to your website, building a relationship with them and making them your best clients.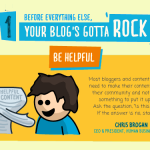 Learn all you need about how to promote your blog with this infographic! This invaluable guide is made from interviews with 40 successful blogging marketing professionals. Get inspired and empowered! 40 extremely successful bloggers and marketing experts were asked to mention things that most bloggers and content marketers can do to boost the effectiveness of their
[continue...]
Are you ready to launch your new website? How exciting! While it is very easy to get started nowadays (you can have your website up and running in five minutes), there are a few things that are worth noticing before you think your website is fully baked and all set to bring you that revenue
[continue...]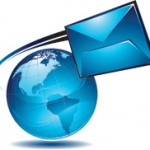 Email marketing – if done properly – is still very effective, second only to Search Engine Marketing. One of the great advantages that email marketing shares with Search Engine Marketing is that you can track the return on investment very accurately. With some trial and error you can learn fast how to communicate your message effectively. If you do well, it will show in your shopping cart, and the statistics report will help you spot the weak links for improvement. You can easily track how many recipients that open your email, how many clicks leading to your website, and even how many of those visitors that actually completes your order form.