Video Tutorials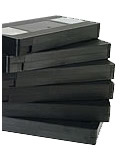 Get step-by-step instructions from 105 videos integrated in our control panel, right where you need them! Even the most advanced functions become easy with ServeU.NET Web Hosting.
Most functions in our web hosting control panel has an online instruction video right beside it that explains step by step how to get the job done.
Here is how to find the Video Tutorials:
Find the login form at the top of this page.
Log in to the Control Panel with the username and password that you received in the confirmation mail when you signed up for our services.
When logged in, click on the Support link in the top left corner of the navigation menu. This will result in a dropdown menu, which will display the following options: Video Tutorials, Open New Ticket, View Opened Tickets, F.A.Q. and View Closed Tickets. Go to Video Tutorials.
When clicking on a tutorial, it opens in a new page. On the tutorial window there are two helpful navigation elements:
A progress bar, from which you can go to a specific screen of the tutorial
Rewind, back, play/ pause, forward and exit buttons.
Play Video: How to open Video Tutorials »
Not our client yet? Just find a web hosting plan and get started in a few minutes!