9 Awesome Tips How to Promote Your Blog [Infographic]
Learn all you need about how to promote your blog with this infographic! This invaluable guide is made from interviews with 40 successful blogging marketing professionals. Get inspired and empowered!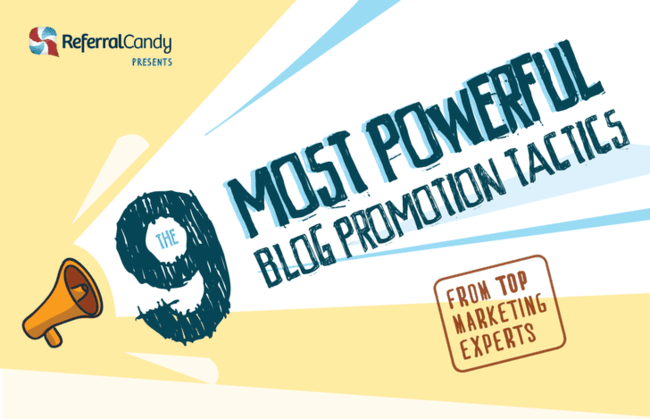 40 extremely successful bloggers and marketing experts were asked to mention things that most bloggers and content marketers can do to boost the effectiveness of their content promotion. The result is a veritable gold mine of marketing insight about blogging ideas, optimization, building relationship with your audience, and sharing to the right influencers.
Enjoy, and find some great marketing quotes to share!
Skip to infographic 
1.

Your blog's gotta rock!
Be helpful
Be unique
Tell stories
Quote experts
Respond quickly to trends
2.

Make sure it's searchable
Do proper keyword research
Google's Keyword Planner
.
3.

A picture paints a thousand words
Create original images
Make images more effective with text overlay
Use images to attract traffic
Invest in your content's design
Create Visual Content
4.

Relationship Matters
Build real relationships with people first
Build a loyal audience
Share other's content 
Use Social Media to Network and Engage - Not Spam
5.

Know Your Target Audience
Really, really understand your audience
Match your content to the needs of your targeted audience
6.

Get Personal by Email
Email people that you mentioned
Collect leads
Send better emails
Email people according to content topic and interest
7.

Perform Targeted Distribution
Share with those who have already shared similar content
Send your content to specific targets
Reach out to influencers
Prioritize promoters
Tag/mention relevant people
Add context when sharing
Get as much personal exposure as possible
8.

Maximize the Potential of Social Media
Take note of timing
Share in more places
Retweet for visibility
Multiple Tweets/Shares at Intervals
Milk older content for their worth
Use Pinterest
9.

Make it Happen!
Take Action!

ReferralCandy - Refer-a-friend Programs for Ecommerce Stores
Did this post help you? Reactions, disagreements or experiences - share your thoughts in a comment!