Joomla! pre-installed for free with hosting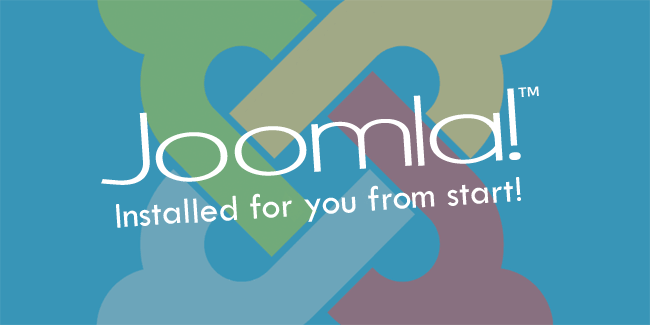 Get Joomla!™ pre-installed - Your site online 5 minutes from now!
Don't gamble when you choose Joomla hosting. Choose a web hosting service that is 100 % compatible with Joomla and really has the expertise when you need help.
Now you can have your Joomla! CMS pre-installed on your web hosting account. It means you can actually have your new professional website up and running on the web in just a few minutes!
Just choose any web hosting plan below to get started. The order button will get you Joomla pre-installed, and you will get an email with your Joomla admin login details in just a few minutes!
Choose a Joomla Package Now
Startup includes all you need for one website. You can upgrade later.
Startup

Unlimited storage
Unlimited bandwidth
1 domain
Daily Data Backup
24/7/365 support
Joomla Installed

Multi

Unlimited storage
Unlimited bandwidth
5 domains
Daily Data Backup
24/7/365 support
Joomla Installed

Unlimited

Unlimited storage
Unlimited bandwidth
Unlimited domains
Daily Data Backup
24/7/365 support
Joomla Installed

Supreme

Unlimited storage
Unlimited bandwidth
Unlimited domains
Daily Data Backup
24/7/365 support
Joomla Installed