Help Center FAQ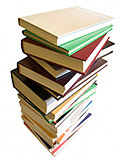 This system is based on the keyword principle, i.e.a F.A.Q. information database.
We recommend that you visit the F.A.Q (Frequently Asked Questions) section, if you did not fully understand given in the Contextual Help section or the relevant Video Tutorial.
The best way to find the information you are looking for in our large database of question and answer pairs please do the following:

Frequently Asked Questions
1. A list of topics are displayed together with a search box.
On this screen you can do the following:
Write a keyword and click on the Search Now Button, this will result in a search through our database for a solution to the problem you are having.

Click on the "Request Help" link. This link gives you the opportunity to get a ticket through our support in the Ticket System.
2. When the keyword was typed in and the search was made, you must click on the topic in the results list, this corresponds to your problem. Then the information will be displayed at the screen.

3. The link that best describes your question, click on it to see the answer.
4. If you cannot find your question in the list or if the answer was not helpful enough, please do one of the following:
1. Click on the Request Help link which is placed below each answer, or
2. place your over the Help Center which is located in the navigation menu, in the drop-down menu click on the Video Tutorials link to get acquainted to the Control Panel.